Im not Online now!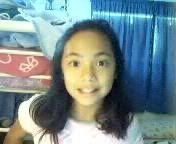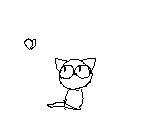 this is my pet Izzy hes cool and cute he loves to chase butterfly like I do!
(if you want this just tell evrybody that im cool and tell them to add me in there idol list then i could give you the address)
Hey Everyone! My name is Trisha.
My birthday is August 2nd.
I enjoy hanging out with my friends, watching tv, watching movie, shopping, going on my laptop and much more.
I have 1 brother who I love so much.
If you're nice to me, i'm nice to you.
If you're mean to me, i'm mean to you.
I love my friends so much. I don't know what I would do without them.
My favorite colors are pink and black and white.
I love listening to music. Music is basically my life.
I can be shy if I don't know you, but once I know you I can be crazyyyyy.
I love to have funn.
I love to write stories & I daydream a lot.
Life is unfair and I realized that a while ago.
I'm a friendly person and get along with people easily.
I'm obsessed with quotes. That's why I have so many on my page.
If you wanna know more about me comment me.
actually i just want to meet avril lavigne and already met those who i wanna met and i also want meet new people...they are those frenx who r always there for me...those im really thankfull with...with just them my life will be full of laughters n joys...let me give u all of u a fake rose...each of your favorite color...our friendship will only end when those rose will die...so keep it n take good care of it k? thanks 4 being here when im feeling down or up...thanks...with all u here im contented...take care friend