First things first. My name is Julie.
I am a girl!
I am 16 years old, my b-day is aug.16.
i am a random girl and also love anything random.
I love rainbows and hello kitty! :D
jack skeleton is like awesome.
RAWRR is my favorite word like ever.
I love skelanimals.
twilight. oh my god. i love twilight. its my life.Also new moon was AWESOME!!
Ok, thats some sturff about mee. (:
byee!
☠Likes:Ice Cream,Candy,Kittens,Hello Kitty
☮DisLikes:Corn,Bullies,Chain letters,Clowns,Fakes
PICTURES OF MEHH
I was like are you serious!

almost choking

Getting ready.

chewing bubble gum

The light was too bright

I Got Bangs!!
pRETTY mE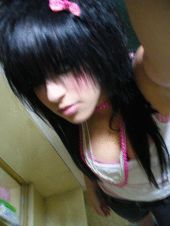 aNOTHER PIC OF ME AND MY BANGS

mY BESTIE KIMMIE RAIN.

Kimmie Rain.

Kimmie again.

Me again bored :(

I look fresh.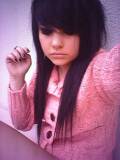 Kimmie.

Happy :)

Formatting error: expected [/url], but got: [/url going]