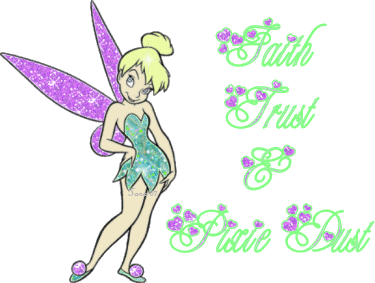 im a girl who loves tinkerbell more than my own family!!
She is the best and is part of my family!!
Beging my age i know some think its weird!
but me nawwwwwwwwww i love her!!


I also LOVE the sound of music!!
julie andrews is the best person in the
intire world!!!!!!
My mom is a singer and she is a great one at that!!!
I have 3 sisters 2 brothers and a dog (marley) they
are my rock!!


I LOVE GUM!!!!!!!!
its the best thing a girl can have in this
world!!! i like all kinds but this one is the
best!!! my fav. would probly be from the
machine witch is BLUE!!!!! its the coolest
thing in the world!!!

My friends are the best thing in the world!! my one friend
is kaylyn she is the coolest person in the world!!!!
my sisters are REALLY cool too!! my sister jaydi is the best
she tells me how to work my whole life and how to work
it the right way!!! shes the bestest!!! and i love her lots!!