this is so a true story
That Day
You read about it in books, newspapers, and novels. You see it on T.V., news, and hear about it from other people, but you never thought that it could happen to you, your loved ones, or a close friend. It doses! I used to be that way till that day.
It was another boring morning. I got up, got dressed, and waited for my best friend Rissa so we could walk to school together. As soon as we started to walk to school Rissa first tripped over a rock and then had an idea to pull a prank on a lot of people.
We just passed the woodshed and looked to see if we could name off everyone we saw or thought that was who they were. We started to walk by the tree when she ran up to Rissa as hyper as could be with a energy drink in one hand while she was waving her other hand in Rissa's face. I being my normal self walked over towards the guys, which were sitting on the bench facing the wall just talking to each other and that was the first time I would see her at all this morning until the end of 4th period which was the last time I would get to see her that day.
It was the end of 4th period just like that I had just left the classroom to go to get a drink. I saw one of my best friend, which was like a bro. to me and like always I would see him and punch him in the arm on my way to the fountains when I saw her she looked horrible she told me she felt so tired and sick, and that was the last time I would get to see her at all that day.
It was lunchtime and we were all outside and then I heard that she was taken to the hospital during 5th period for OD and that made everyone scared, sad, angry, shocked, and a lot of other things. Lunchtime had just end and we were all going to our next class.
In band I was called to the office so when I walked outside I saw some of my friends, Rissa, Josph, Edward, and fat ass. So I started to run to catch up to them and I finally caught up with them and I was told to wait in the office, so I did and when I did I saw three police and a guy that I had never meet before and I was asked some question about her and all of them were stuff I did not know.
When I got back to my class people keep talking about her I got so mad.
Finally school was over and after school was even worse.
That day was the worst day of my life and I wish I could tell everyone that is reading this that this story was a made up story by a 14 year old that was depressed one day, but sadly its not this was a true story that really did happen to a bunch of teenagers that are basic outcast from the real world and that don't care what anyone thinks about them. So next time you are asked to smoke, take a wired pill, or want to kill yourself just remember there is always people who you don't think are your friends or are your friends that care about you and if you do kill yourself they will moron for you when your gone or in the hospital. So before you do anything stupid think about your friends, the ones that care for you, that they will not be the same if you were gone.
By
sassycol1010

Hi my name is Cassie or u can call me Cass or Cat all my friends at school do so u can if u r 1 of my friends, I <3 anime, I'm my own person no mater what people say bout me, i like black, scary moves, animals, i like friends who help me wen times r ruff, the dark, a little bit of rap, rock, I'm a big redneck so if u don't like it get over it, a little bit of hip hop, sum slow songs, hard rock, emo, screamo, I'm a cowgirl & a tomboy, i live in Texas, I'm a really good friend, u can trust me wit anything & if u get on my bad side (but tats very often but still) watch out i bite peoples heads off k (just ask chocolate1010), i have a vampirefreaks but i will not give it 2 u, i like to resle(sp) (if u dont like it dill wit it), i hang out wit a lot of guys, i do like sum girl stuff (sum), i <3 v-ball, i can b hyper,

i hate mean people, pink, people who judge other people by the way they look, liers, cheaters, people who think they know it all but don't, getting hurt by sum1 close 2 u,

me as anime:
me when mi uncle was in the hospitel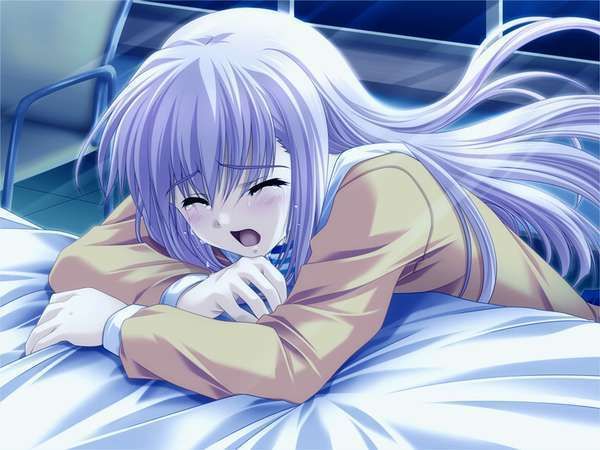 me telling the truth of god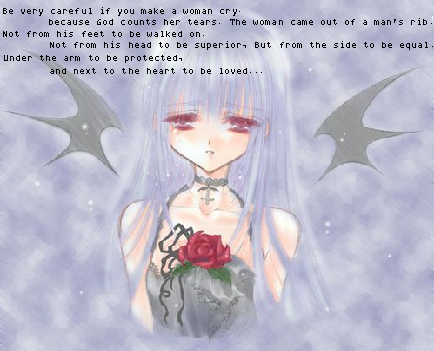 me wat i do often
aint i sexy come & get me
me 4 real hehe (new hair)
CHOBITS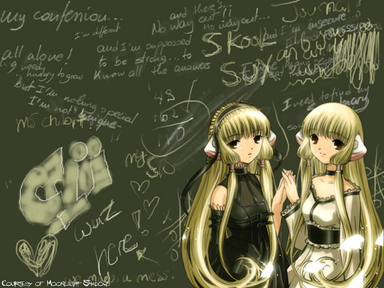 kittens
MY

Evanescence mi fav.band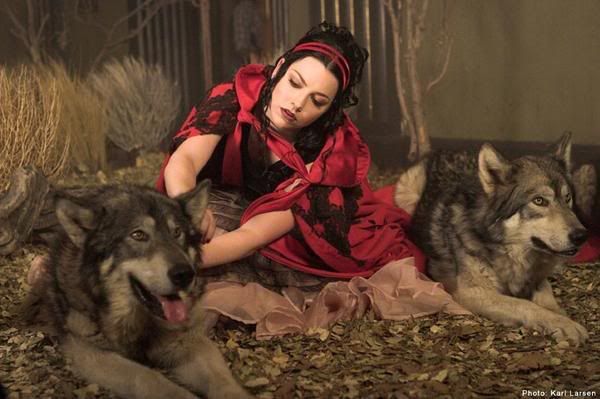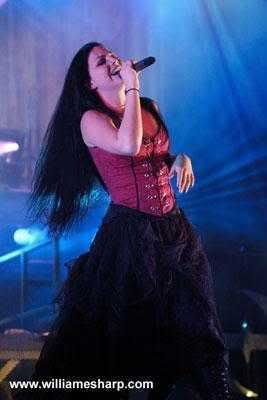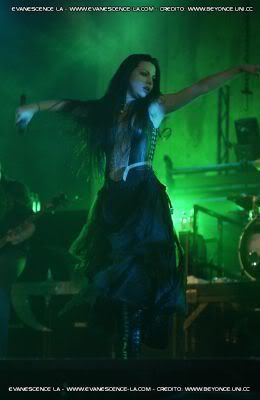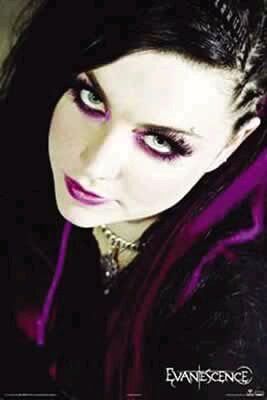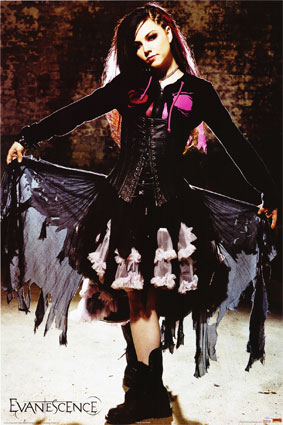 Flyleaf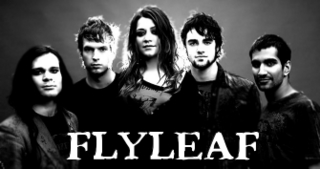 my chemical romance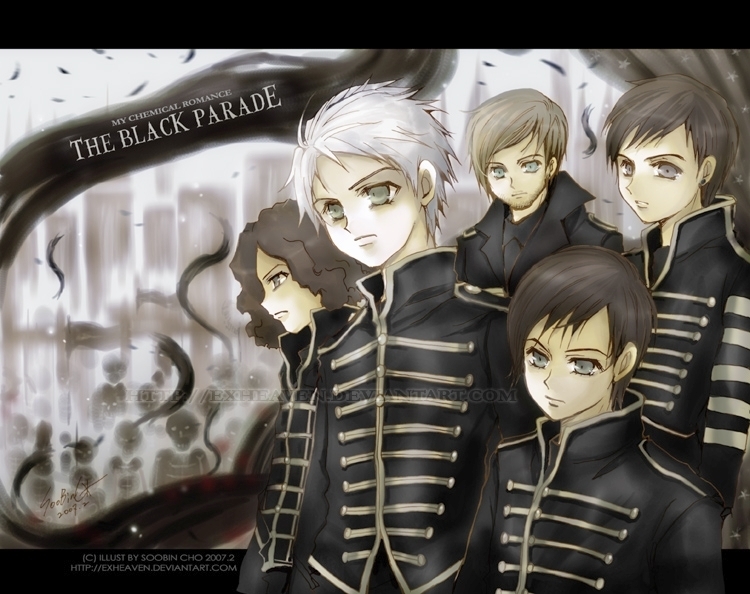 me and jack aka mi bf




Click here to feed me a Rare Candy!
Get your own at PokePlushies!
me n my bff rissa
(blondie)rissa(purpleness)me_dont mess wif us
(left)rissa(right)me
(left)rissa(right)me
so ture saying


funny lol
i dont blame hinata
all of our group needs 2 read this cause we would all have 2 do tat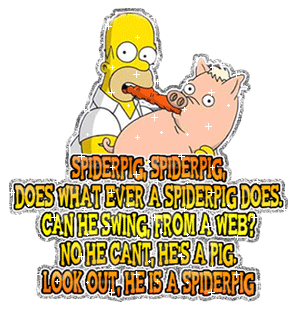 if ur grossed out by blood ten dont c tese cause im not i lik tha site of blood
both my fav tings in tha same amv (blood & evanescence)
bloody anime
╔═╦══╦═╗ Put this on your
║╩╣║║║║║ profile if you are or support
╚═╩╩╩╩═╝ emo
(\__/)
(='.'=) This is Bunny. Put him on your
(")_(") homepage and help him on his
way to WORLD DOMINATION!!!!!
i love faries
ZZ_______ZZZZZZ___________________________________________________ZZZZZZZZZZ
ZZ____________ZZZZ______________________________________________ZZZ________ZZ
_Z______________Z__Z____________________________________________ZZZ___________ZZ
_Z_______________Z__ZZ________________________________________ZZZZ___________Z
_ZZZZZZ_______________Z_____________________________________ZZ_Z___________ZZ
_ZZ_____ZZZZZZZ_____Z___Z_________________________________ZZZ_Z_________ZZZZZ
__Z___________ZZZZ___Z___ZZ______________________________ZZ__Z______ZZZ____ZZ
___ZZ____________ZZ___Z___Z____________________________ZZZ___Z____ZZ_______ZZ
___ZZ______________ZZ_Z____Z_________________________ZZ_____Z__Z__________Z
____Z____________ZZZZZZZ____Z_______ZZZZZZZZ_______ZZ_____Z_ZZ___________Z
____ZZ__________Z_______ZZ___Z____ZZZZZZZZZZZZ___ZZ______ZZZ_____________ZZ
____ZZZZZZZZ____Z________ZZ__Z___ZZZZZZZZZZZZZZ___ZZ______ZZZZZZZZ_______ZZZ
____ZZ___ZZZZZZZZ__________Z__Z_ZZZZZZZZZZZZZZZZZZZ______ZZ_____ZZ___ZZZZZZZ
____ZZ________ZZZZ__________Z__ZZZZZZZZZZZZZZZZZZ_______ZZ_______Z_ZZZZ___Z
_____Z_____________ZZZZ______Z_ZZZZZZZZZ____ZZZZZZ_____Z________ZZZ_______Z
_____Z_________________ZZ_____ZZZZZZZZZ______ZZZZZ____Z_______Z___________Z
_____Z____________________ZZ__ZZZZZZZ_________ZZZZZ__Z_____ZZ_____________ZZ
____ZZ_ZZZZZZZZZZZ___________ZZZZZZZ__________ZZZZZZ__Z___Z_________________Z
_____ZZ___________ZZ_________ZZZZZZZ_ZZ___ZZ__ZZZZZZ___ZZ________ZZZZZZZZZZZ
______ZZ_____________ZZ_____ZZZZZZZZ_________ZZZZZZZZZZZZZ____ZZZ_________Z
_______ZZ______________ZZ___ZZZZZZZZZ_______ZZZZZZZZZZ__ZZ___Z___________Z
_______ZZ____________ZZZZZZZZZZZZZZZZ______ZZZZZZZZZZZ___ZZZZ____________Z
________Z___________ZZ_____Z_ZZZZZZZZZZZZZZZ______ZZZZZ___Z______________Z
_______ZZZ____________Z__ZZ__ZZZZZZZZ_______ZZ_______ZZ________ZZZZZZZZZZZ
______ZZZ______________ZZZZ__ZZZZZZZZZZ___ZZ_________ZZZ______Z_________ZZ
_______ZZZ_________ZZZ____Z___ZZZZZZZZZZ____________ZZZZ____ZZ__________Z
________ZZ______ZZ________Z___ZZZZZZZZZZZ_____Z_____ZZZZZZZZZZZZZZ______Z
_________Z____ZZ___________Z_ZZZ_ZZZZZZZZZ___ZZ_____ZZZZZ_________ZZZ___Z
_______ZZZZZZZ__ZZZZZZZZZZ__ZZZ__ZZZZZZZZZZ__ZZ____ZZZZZZ___________ZZZZZZ
_____ZZZZ___________Z_______ZZZ__ZZZZZZZZ_Z__ZZ____ZZZZZZ___ZZZZZZZZ______ZZZ
___ZZZ______________Z______ZZZZ__ZZZZZZZZ_ZZ_Z____ZZZZZZZ_______Z______ZZZZ__
__ZZ___ZZZZZZ______Z______ZZZZZ___ZZZZZZ_ZZZ_Z____ZZZZZZZZ______Z______ZZ__ZZ
___ZZZZ______Z_____ZZ__ZZZZZZZZ____ZZZZZ_ZZ_ZZ____ZZZZZZZZZZZ___ZZ____Z
_____________ZZ____ZZZZ____ZZZZ____ZZZZZ_Z__Z____ZZZZZ_______ZZZZZ____Z
______________ZZZZZZ_______ZZZZ____ZZZZZ_Z_ZZ____ZZZZ_____________ZZZZ
____________________________ZZZZ____ZZZZ___Z_____ZZZZ
_____________________________ZZZ_____ZZZ__ZZ____ZZZZZ
_______________________________ZZ_____ZZZZZ____ZZZZZZ
_______________________________ZZ______ZZZ_____Z____ZZZZ
_______________________________ZZZ_____ZZ_____ZZ________ZZZ
______________________________Z__ZZ____ZZ_____Z___________ZZZZ
_____________________________Z_____Z____Z____Z________________ZZZ
_______kiss_________________ZZ_____Z____Z____Z__________________ZZ
____________________________ZZ______Z___Z___ZZZZ_________________ZZ
____________________________ZZ______Z___Z___ZZZZZ_________________Z
_____________________________Z______ZZ__Z___Z___ZZZ________________Z
______________________________ZZZZZZZ__Z___Z________ZZ_____________ZZ
______________________________ZZ_______Z___ZZ_________ZZZ__________ZZ
_____________________________Z_________Z_____ZZZ________ZZZ_______ZZ
____________________________ZZZZZ_____ZZ_________Z________ZZZZZZZZ
_________________________________ZZZZ___ZZZZZZZZZ_ZZZZZZZ
stuff given 2 me
me in high skool
stuff made 4 me (n every1 that dose that i love it all so thank u 4 them)

made by pink_girlz made by kikie1010
OMG U HAVE 2 LISTEN 2 THIS (BEWARE IF U DNT LIKE SCREAMO U WONT LIKE THIS BAND ITS A LOCAL BAND I SAW THEM ON APRIL 24, 2010 THERE CALLED SPLATTA FISH)