Thanks ichigomochi!!!♥

Hello Kawaii Friends!

i am Charm

Pinkikay girl..
welcome to my page!
ABOUT ME

♥Self-confessed PINK addict!!

♥Im a GIRL-type,so i entitled to be Kikay

♥Behaves like in fairy tales when im in luv

♥Vulnerable

♥Often made use of

♥Have a quite inner child syndrome
♥Extremely Emotional--can even cry in watching movies

♥Can't start an arguement--will only kept within me even how pissed off i am

♥Can never force myself to be with a person i dont like

♥Likes to doll up myself
♥Take things too seriously

♥Loves trying new things

♥Fashion is my passion

♥shopping is food for my soul

Some people may misunderstand me,don't recognize my existence and don't bother to take a glimpse of my worth but this is what i want to say.. WHAT YOU SEE IS WHAT YOU GET! wanna judge me? Well it depends on what you see. It doesn't matter what other people think or say,i dont live to please them nor required to. what matters is i've made the most of what i have, i learned from the mistakes i've done and i've lived through it all despite everything. That's being real. Livin a life fearless of other people's shadow. So why care about people who condemns me from what they hear or see for as long as i know me,i'll just be happy being me..

this is my Bei..

very much In-Luv









pinkikayGirls like me must haves:




















i love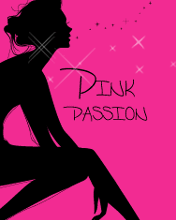 Thank you for viewing my page
muah!!!