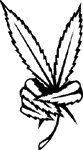 LET ME TELL YOU SOMETHING...
I HAVE SOME 'YUCKY' GRAPHICS...
PEOPLE THAT COMMENT AND SAY EWW GROSS NASTY WEIRD...FUCK YOU
GROW THE FUCK UP AND IF YOU HAVE A PROBLEM AND THINK THEYRE NASTY OR GROSS OR WHATEVER I DONT GIVE A FUCK, SO DONT COMMENT ON HOW YUCKY IT IS
DRIVES ME FUCKING CRAZYY!!!!
IF YOU DONT LIKE IT DONT COMMENT!!!
AAAAAAAAHHHHHHHHHHHHHHHHHHHH!!!!!!!!!!!!!!!!!!!!1