Hi my name is Linzi. Im 18 years old and i love music. AFI is my favorite band... i also like:
paramore
avenged sevenfold
motion city soundtrack
flyleaf
blink 182
korn
disturbed
boys like girls
three days grace
hinder
Panic! At The Disco
Good Charlotte
Fall Out Boy
My Chemical Romance
Taking Back Sunday
Angels And Airwaves
Simple Plan
All American Rejects
Gym Class Heroes
30 Seconds To Mars
Sum 41
Dashboard Confessional
dont judge me please. ive been called prep all my life and why? just because i have blonde hair? and maybe my parents own a BMW and maybe i love pink and hav a dream-boy boyfriend? not saying if any of these are true, but i love rock and i love punk and i like a little country... i only like to dance to rap..lol. so dont call me prep or punk. im Linzi. :)
and im not looking for relationships on here. its like winning the special olympics...if you win your still retarded. simple as that.
Well. a little more about me.
naturally blonde with dark brown underneath and highlights.
5'7 and very fit all thanks to my trampoline!
WELL ENOUGH ABOUT ME,...my friends!
my friends are everything to me!







*girl i love you! we have been through so much together! cheerleading, shopping, one night stands...yeah. i miss the old days lol.





a little blurry lol but i didnt really have any of just lenae by herself. shes the one blowing the kiss :) love you girlie!




PARIS! skateboarding (or at least trying to!) with you has been so fun! traveling to hawaii for a 3 day stay was pretty awesome too. too bad summer is about over :( love ya girl.



















yeha had fun at school since harley was always busy ;P. harley is the one on the left. Penelope usually went to cheer meetings with me shannon and Lenae. we all knew she wanted to join in ;P
varsity cheerleading...i was sucked into it by my friend Shannon (3rd from top) and Lenae (1st person bottom row.) and im 1st one on 2nd row.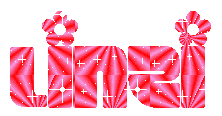 *kissy kissy* love you Josh baby.
well im not friends with this girl anymore..so psh! lol.
Me and my sister Kinzi