Im ONLINE xXoXx
NEWEST UPDATE: IM ACTUALLY ONLINE WOW... ist been forever!
RL has been complicated but I'm back (..sort of... :)
I have soooooooo many requests to go through and messages thank you all so much..
if I skipped your request please feel free to note me on here its going to be a but hectic getting caught up
UPDATE: Hello Loves I've been absent for longer than I expected. Along with family illness, and drama in my love life, work has really well SUCKED. I have a new job M-F 8 to 5 so things should be evening out. I miss you all terribly and am in desperate need of some GG time =] Talk to you all soon!
Talk to you all soon!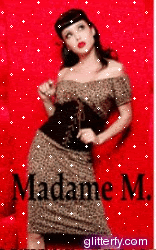 (Made by JoJo)
My E-mail/MSN is xMadameMx@hotmail.com
Im an artist and singer.
Hablo Espanol bastante bueno y je parle Francais assez bon=]
This is my future husband he is the only man I will ever truely love =p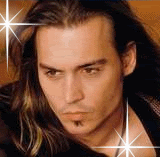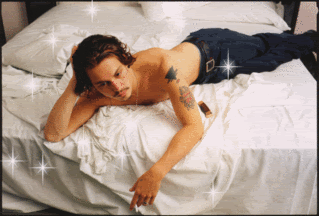 The bestest friend ever (Jules) gave them to me bc well ..we're awesome like that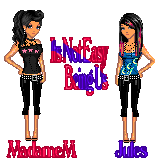 I will happily do custom graphics and/or layouts for anyone. :)
Happy Thoughts:
and from CountryGirl913 =]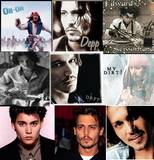 ________________
¤Little moments that only seem small.
¤When someone finishes the thought that you were saying.
¤Snuggling under blankets.
¤Watching Breakfast at Tiffany's.
¤Listening to old Jazz records.
¤Wearing my favorite old Punk-Rock Band T-Shirts.
¤Reading Bazooka Bubble-Gum strips.
¤That awesome-rock-my-world thrift store find.
¤192s-195s. Clothes, furniture, architecture.
You name it, I lust it.
¤The way the sun comes through tree branches in summer t