╔═╦══╦═╗ Put this on your
║╩╣║║║║║ page if you
╚═╩╩╩╩═╝ support emo.
You Say Pink
I Say Black
You Say the Jonas Brothers
I Say Tokio Hotel
You Say Nick Jonas
I Say Bill Kaulitz
You Say Pop
I Say Punk Rock
You Say Im Weird
I Say Im Different
You Say Preppy
I Say Emo
hates-
miley cyrus,hannah montana
jonas brothers,
preps,
girly girls,
posers,
the click girls or what ever.
aeropastel
dresses
skirts
tocuh-screen stuff
colorful glitter
nose peircings
purses
loves;
Tokio hotel,tom,bill kaulitz
Alesana,Shawn Milke
blessthefall,rise against,suicide silence,& all that remains, & more
Alex evans
Sam Koster
skaters,emo boys<3
skateboards
horses,horseback ridding
music,punk rock, alternative,rock,metal/screamo
AIM,myspace,youtube
my friends
photography
Snake bites<3,anytype of lip eyebrow or tounge pericings xD
Hot Topic, IMPOLITE, Pac Sun, Zummiez, Abbey Dawn, Famous, Volcum, & fallen
|...........|
|...........| Put this on your
|...........| page if you have
|.........O.| ever pushed a
|...........| door that said pull
|...........|
My Names Haley,I'm emo, deal with it. i'm trying to recover form self abuse on my own...I LOVE Bill Kaulitz,Tom Kaulitz,Tokio Hotel,Alesana & other bands like them, Blink 182, Shawn Milke, horses,SasuSaku,SasuNaru,Sasuke,Horseback ridding,Potter County,AIM,my friends,and Photography.i love skaters and emo boys<3 Dont add if ya hate.*i'm redoing this later hopefully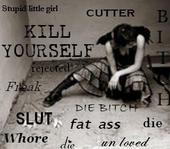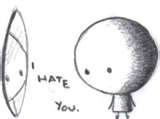 SasuSakura & SasuNaru,if your a hater i could care flipping less, so dont tell me about it, i love those couples.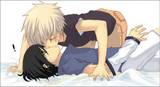 Emo boys please me ;] and tom's lip ring<3
and tom's lip ring<3