Info about Me~:
Name:Call me Ma-chan! It's the name that most people are calling me by anyway.
Age: In the double digits, the first being 1.
Personality: I've been told I'm very sweet, don't get me mad lest you want a spork shoved up your eye, shy/quiet around people she is not very familiar with, has sudden random 3rd person moments like now, moody...um...I'll get back to you when I figure the rest of it out! Or if one of my friends can tell meh what I'm like, then I'll put it here~!
<b>!WARNING!<b>: Do not give Ma-chan jellybeans, pocky, ice cream, popcorn, let her out while it is raining, any sharp, pointy objects, chocolate pudding, matches, or fluffy frisbee-like objects if you value or life and/or sanity. Most of these items give Ma-chan a sudden rush of energy which is not normally seen in her normally calm self, nor is it safe for the surrounding people near and not-so-near around her person. Thank you~. :D

ANIME/Manga that I've seen/read/know about*no order*:
D. Gray-man
Eyshield 21
Prince of Tennis
FullMetal Alchemist
Hellsing
Inuyasha
Beyblade
Cardcapter Sakura
Naruto
Fruits Basket
Trigun
Spiral
Trinity Blood
Pokemon
HunterxHunter
D.N.Angel
Kyo Kara Maoh!
Loveless
Angelic Layer
Gundam Series
Yu Yu Hakusho
GetBackers
Vampire Knight
Digimon
Chrono Crusade
Saiyuki
Chobits
Wolf's Rain
Fushigi Yuugi
Saiyuki
Bleach
One Piece
Ouran High School Host Club
Death Note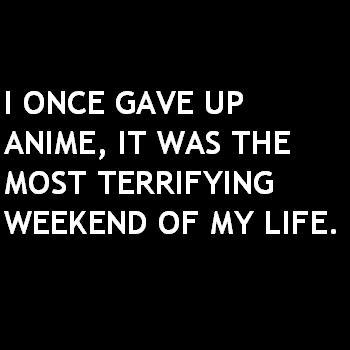 Randomosity of Ma-chan:
Ma-chan is a major lover of many animes, can and will obsess about the bishies of anime and/or vidoe games, has a taste for a lot of different types of music (if not all), likes the Japanese culture and is currently learning the language, also likes sparkly/round objects and will be tempted to steal it(with varying degrees of success), likes to read, likes to look at the moon and stars, confusing her friends is something she majors in, pends hours looking for pics that could possibly resemble her friends,
She does not like the color pink, or any other bright color that has the possibility of blinding her even more, skirts of any length(no Ta-chan, it shall never happen)(ever), the ebil squirrel that flew into her window, the heat, loud stupid people that don't know how to keep their mouths shut! D:<,
~~~~~~~~~~~~~~~~~~~~~~~~~~~~~~~~~~~~~~~~~~~~~~~~~~~~~~~~~~~~~~~~~
Will continue to add things whenever I feel like it or if I suddenly remember something I want to add
~~~~~~~~~~~~~~~~~~~~~~~~~~~~~~~~~~~~~~~~~~~~~~~~~~~~~~~~~~~~~~~~~

Teh Pictures!: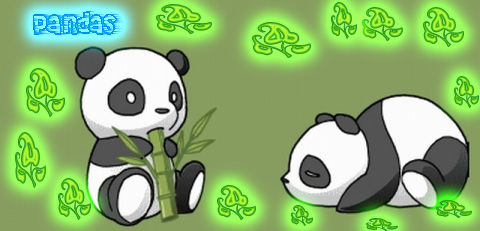 Pandas!♥!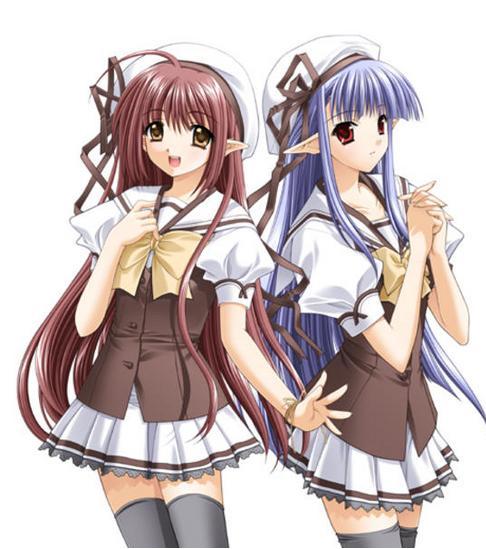 Two of my muses~ Aira-chan and Fay-chan~!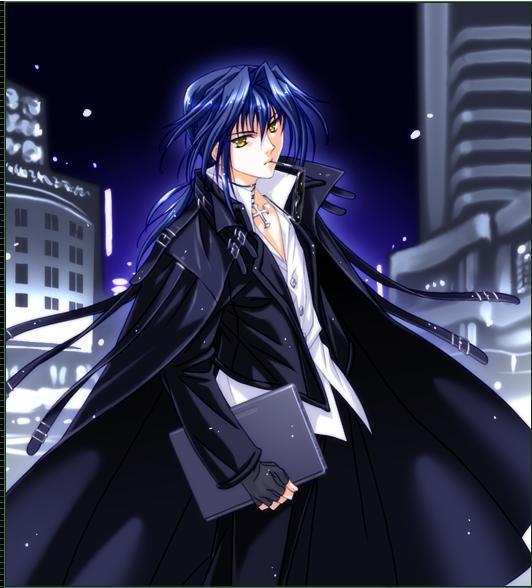 Shhh! This is Kushikumo Retsu~♥, another muse of mine(actually looks like my friend,too), and if he finds this, I'm screwed*hides*
Video section:
Simple Plan

READ THIS :
Isn't it funny that when you go to the shops with your friends,
you look down at the person with black jeans and studs but smile
at the girl wearing a mini with a t-shirt that
barely covers anything?
Isn't it funny you can change your music taste to impress a guy but when it comes to a girl who likes her own music and has her own style, you give her a mouthful?
Isn't it funny that a guy can get away with being a "gangsta" but the emo gets a mouthful from everyone?
Are you laughing?
Isn't it funny how an emo can be quiet all through the week but gets more shit from everyone than the girl who sleeps around and sells her virginity?
Isn't it funny that you don't mind your friends drinking or smoking but the minute someone mentions emo music you can give them a lecture on melodramatic teenage outcasts?
I'm not laughing.
It's so funny that you and your friends can make a girl's life hell and not know anything about the silent battle she might be fighting.
Isn't it funny that you can call emos, punks, and goths the retards but still manage to get through your day without an inch of guilt in your heart?
HOW YOU CAN CALL A PERSON A POSER? HOW CAN YOU SAY "YOUR NOT EMO" OR "ATTENTION SEEKER" WITHOUT SPENDING A SECOND TRYING TO FIGURE OUT WHY THERE ARE CUTS ON THEIR WRISTS AND WHY THEY SPEND THEIR LUNCHTIMES CRYING INSTEAD OF LAUGHING WITH HER FRIENDS?
Keep on laughing.
Isn't it funny how you can say and do all this without any idea of what is going on in this person's life...
Without knowing her situation with her friends...
Or her family...
Or her LIFE?
BRAVE ISN'T GOING UP ON STAGE AND STRIPPING.
BRAVE IS NOT SAYING A SPEECH...
OR DUMPING YOUR BOYFRIEND.
BRAVE IS...
GOING TO SCHOOL EVERYDAY AND NOT-FOR A SECOND-CARE WHAT THE WHORES AROUND YOU ARE SAYING ABOUT YOUR CLOTHES.
IT'S LISTENING TO YOUR OWN MUSIC AND BEING PROUD OF IT.
IT'S GOING THROUGH EVERY DAY WITH THE THINGS PEOPLE SAY TO YOUR FACE AND BEHIND YOUR BACK AND YOU STILL KEEP QUIET.
IT'S KNOWING WHAT YOUR "FRIENDS" ARE SAYING ABOUT YOU AND STILL CALLING THEM YOUR FRIENDS.
BRAVE IS KNOWING THAT TOMORROW ISN'T A BRIGHT AND HAPPY FUTURE.
IT'S ANOTHER DAY OF BITCHING AND DODGING RUMORS
The Ten Commandments of My Chemical Romance
1. Thou shall not put a gun to thy lover's head.
2. Thou shall be willing to die for love.
3. Thou shall seek revenge on those who wrong you
4. Thou shall be a demolition lover
5. Thou shall unleash the bats
6. Thou shall protect thy lover from everything (even vampires)
7. Thou shall respect the lord, Gerard.
8. Thou shall sing the holy hymns of the chemical romance
9. Thou shall see beauty in bloody love.
10. Thou shall rock hard.
The Ten Commandments of Gerard Way
1.Thou shall never let them take you alive.
2.Thou shall drink Starbucks coffee
3.Thou shall play World of Warcraft as an Undead Warrior
4.Thou shall admit that they are not okay freely
5.Thou shall unleash the fucking bats
6.Thou shall strike violent poses
7.Thou shall stay out of the light
8.Thou shall suck thy enemies blood
9.Thou shall overcome thy weaknesses
10.Thou shall not be afraid to keep on living
The Ten Commandments of Frank Iero
1. Thou shall run around until thou can no longer breathe 2. Thou shall eat skittles
3. Thou shall let the singer feel thou up
4. Thou shall wear a badge on thy shirt collar or hood
5. Thou shall get tattoos
6. Thou shall kick random objects if they are in thy way (yes that means if they are in Gerard/Mikey too)
7. Thou shall grin with all teeth
8. Thou shall change hair style every year
9. Thou shall wear sunglasses in situations of conflict
10. Thou shall burn everything and call it Cajun
The Ten Commandments of Mikey Way
1. Thou shall move as little as possible on stage
2. Thou shall choose coffee as thy poison
3. Thou shall straighten hair with dignity
4. Thou shall love sushi as much as thineself
5. Thou shall be the spiritual advisor to thy peers
6. Thou shall wear glasses as close to falling off as possible
7. Thou shall have epic battles with brick walls
8. Thou shall hate small spaces, large spaces and grocery shopping
9. Thou shall love unicorns with all thy heart
10. Thou shall be dangerous around toasters/heaters
The Ten Commandments of The Black Parade
1.Thou Shall Accept Death As It Corners
2.Thou Shall Sing And March Without A Question
3.Thou Shall Face Fear And Regret
4.Thou Shall Let Go Of Thy Dreams
5.Thou Shall Give Blood
6.Thou Shall Not Fear Thy Sins
7.Thou Shall Protect Thy Brothers In Arms
8.Thou Shall Darken Thy Clothes
9.Thou Shall Not Walk This World Alone
10.Thou Shall Carry On