Here is the link:
http://www.gopetition.com/petitions/vampire-knight-season-3/sign.html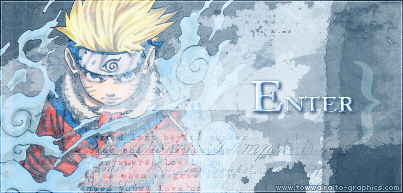 WARNING: this page is random, and full of anime, i suggest you run away now, or just keep going, which ever one you want to do!

hey, if anyone wants a high quality Naruto Shippuden, Bleach, or Full Metal Alchemist episodes, go here www.idkwtf.com
they have all Full Metal episodes, and the movie, 1-46 Naruto Shippuden episodes, and 110-163 Bleach episodes
these avatars say everything about me


















anmies: Naruto, Bleach, Death Note, Fruits basket, Full metal alchemist, Wolf's rain, Karin, Elfen lied, Hikaru no go, Chobits, Negima, Loveless
bleach... no longer making clothes clean... now scaring little kids
Reasons to be an anime person:
1) you won't be called weird if you say you like watching things explode, you'll be normal.
2) animes have all the hot guys in them.
3) you can drool over these hot guys and it won't be abnormal to do so.
4) you learn another language without even realizing it.
5) you can find amazing songs that are better than the ones 'non-anime people' play.
6) staying up late to finish watching a shot series is not unheard of to do.
7) you can read comic books all day long.
8) animes have better plots than non-anime shows have.
9) you'll find out that you are not abnormal, you're just part of a different crowd.
10) many of the best animes are on going and probably will not stop for many years to come.
11) to an anime person the 'classics' are Haruka kanata and Asterisk
Reasons to go anime conventions:
1) you can get away with running around screaming odd words.
2) you can be someone you're not for as long as you want, and people will love you for it.
3) you can act like a ninja and people will want a photo of it all.
4) you'll feel more normal at the convention then you will at home.
5) people won't judge you because you aren't the right look everyone wants you to be.
6) you'll meet people who are just as insane/sad/alone as you are.
7) you have a 24 hour place to get ramune and pocky
8) being hipped up on energy drinks is common.
9) you can find the best plushies/dvds/mangas/books/weapons/cosplays around.
Reasons not to go to an anime convention:
1) you'll never want to go home