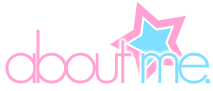 het there what's up i know this is not that beautiful page you ever seen but i hope you'll like it even a little bit so thanks and leave a comment
ok , i am smart at school , and i don't trust any one because i am sure one day they going to betray me , i had a account before this but some one stole it so i apologize for every one .
have fun. i have alot of friends and i love them all .
some times i feel lonly and i just sit alon and wondering if there is one thing in this world i should live for .
i adore my family.
and my friends .i get mad so fast, i hate liers . love the jonas brothers and love you guys , i love stars , and hearts . by the way i forgot to till you i have a dog * welcome to my page *