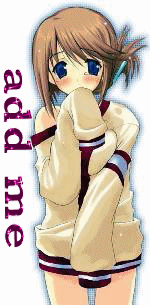 about me: i love faeries,dragons,angels,vampires,anime,i love to draw them too.
my name:Yami Kaiba
where i live:i live in america,Tokyo
my fav anime:yugioh,bleach,inuyasha,blood,death note,vampire knight,papa to kis in the dark,mirage of blaze.i like every anime
books i like:manga,hentai,dragons,fearies,anime.
fav websites:youtube,glitter graphics,myspace,tagged,yugioh unrated.
fav animal:wolfs,cats...i like every animal..lol
These are my drawings.....Enjoy!