I'm a Famale!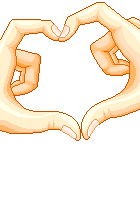 I'm a HAPPY EMO! (and proud of it)
I am a teenager with BIIIIIIIIIGGGGGGGGG heart!
I am a great fan of ANIME!!!!!!!!!!
People always tell me that I am weird, but what the fuck! I don't care! I am contented with who I am, and no matter what those people tell me, all I can say is, "FUCK OFF...."
and being weird is being normal!