ALL OF MY ENEMIES ARE TRYING TO BE ME!
Hey y'all,
Well I have this people who are trying to be me!!Im gonna tell you guys to stop doing this my friend anime lover**(don't_worry_be_huggies:-) ) help me by telling you guys about this im not going to talk about this but if any other poser comes telling you guys they are real well they are not!!!
luv,
Miley Cyrus
About me:
Well my name is Destiny Hope Cyrus but my daddy calls me Miley because I always smile a lot :-)↓↓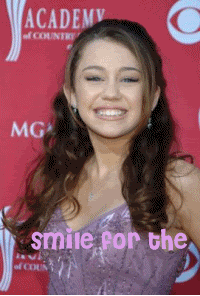 ok this is how it works:
I'll put names of celebs and if it has this ♫ it means that they sing and this ↨ they act f this <3 YES they have a glitter-graphics!!
Dylan Sprouse ↨ ♫ <3-Dyl Sponge
Cole Sprouse ↨ ♫ <3-Cole Sprouse
Ashley Tisdale ↨ ♫ <3-Ashley Tisdale
Jesse McCartney ↨ ♫
Emma Roberts ↨
if theres more people trying to pretend that there us tell me!!