i'm just going to throw this out now. i can't get my art on here, it's too big. anything on here that was not created or edited in paint is not mine.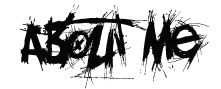 um hi... my name is Colleen and i'm 18. the default pic actually is me so (for those of you who actually like it) please don't steal. i like lots of things but oh god where to start! acting, movies, singing in the shower,/rain/with the radio, anywhere!, drawing, but i suck at it, random art and clips (my pic are full of them), socks no really i love wierd socks, making mix tapes (my version of an ipod), making movies on the computer, taking random pics i find online and making them better, squirrels, fashion desigin, youtube, friends, procrastinating, south park,red vs blue, techno!, piano, head banging to any kind of music, talking to myself(because no one else listens), music, chasing butterflies and things in the wind, rocking out, punks, frolicking, and i geuss i'll add more later when i think of them. ;)
whoo this is just like myspace!!!
music time! lol so many.
Bands I Like, Love<3 & Saw*
A.F.I. <3, The Academy Is…, AC/DC, Adam and Andrew (the Emo Song), Aerosmith, Against Me!, August Burns Red, A-Ha, The Airborne Toxic Event <3 , Alice In Chains, Alkaline Trio, The All American Rejects <3, Alli With An I, All That Remains, All Time Low, The Almost, Alter Bridge, Amber Pacific, Anberlin*, Angels & Airwaves * , Animal Collective, Apocalyptica, Aqua, Aquarius, The Arcade Fire, Armor For Sleep, Atreyu, Attack Attack!, Attack! Attack!, Augastana, Avril Lavigne, Audio Slave, Bayside*, The Beach Boys, The Beatles, Black Eyed Peas* (old stuff), Black Kids, Blackstone Cherry, Black Tide, Bloc Party, Blue October <3, The Boxer Rebellion, Boys Like Girls <3 (but they were kinda jerks), Brand New, The Bravery, Breaking Benjamin, Breath Carolina, Buckcherry, Built To Spill, Bullet For My Valentine, Butthole Surfers, Bush, The Cab , Cake, Carolina Liar, Cartel, Cascada, Cavo, CharmCity Devils, Chevelle, Chiodos, A Classic Crime*, Cobra Starship* <3, Coldplay, Company of Thieves, The Cranberries, Cult, Cute Is What We Aim For, Dashboard Confessional, David Bowie, A Day to Remember, Daughtry, Dead or Alive, Death By Stereo, Death Cab for Cutie, The Decemberists, The Devil Wears Prada, Disturbed, downhere, Dragon Force*, Effile 65, Eisley*, Erasure, Escape The Fate, Evan's Blue, Evanescence, Everlast, Everclear, Faith No More, Fall Out Boy <3, Family Force 5*, Filter, Finch, Finger Eleven, Five For Fighting, Fireflight, Floater*, Flobots <3, Flogging Molly, Flyleaf, Forever The Sickest Kids*, Franz Ferdinand, The Fratellis, The Fray, From Autumn to Ashes, From First to Last, Garbage, Glasvegas, Godsmack, Gogol Bordello, Good Charlotte <3<3 , The Gorillas, Green Day <3 <3, Guns N' Roses, Gwen Stefani, Gym Class Heroes, Haddaway, Halifax, Hawthorne Heights , hellogoodbye<3, Hinder, Hit The Lights*, Hoobastank, Hurt *, I Hate Kate<3, In This Moment<3, Ingrid Michaelson, Incubus, Innerpartysystem, I Set My Friends On Fire , Jack's Mannequin, Jars of Clay, JET, Jimmy Eat World, Jonas Brothers* (don't judge me), Justin Timberlake, Keane, Kelly Clarkson, Kemo For Emo, Kill Hannah<3, The Killers, The Kills, The Knife, Kutless, Landon Pigg, Led Zepplin, Left Alone, Lemon Demon, Lenka, Lifehouse, Lily Allen, Linkin Park <3, Lostprophets <3, Lovex <3<3, Luna Coil, Luna Halo, Mae, The Maine*, Marilyn Manson, Maroon 5, Mayday Parade, The Medic Droid <3, Metro Station, Miko, Modest Mouse, The Moldy Peaches, Motion City Soundtrack, Mötley Crüe<3, My Chemical Romance <3, Myriad*,New Found Glory*, Nickelback, Nirvana <3, No Doubt, Of Montreal, The Offspring, OK Go, OneRepbulic, Operator, Owl City*, Ozzy Osbourne, Panic! At The Disco* <3, Parachute, Paramore, A Perfect Circle, Peter Bjorn and John, Pink, Placebo, Plain White T's <3, The Proclaimers, The Prototypes, Puddle of Mudd*, The Raconteurs , The Raveonettes , Red, The Red Jumpsuit Apparatus<3, Reel Big Fish*, R.E.M., Relient K*, The Republic Tigers, Rev Theory*, Rise Against, Rob Thomas, A Rocket To The Moon*, The Rolling Stones*, Royal Bliss*, Rufio, Rufus Wainright, Safety Suit, Saving Able*, Say Anything, Scary Kids Scaring Kids, Scott Weiland, Secondhand Serenade, The Secret Handshake, The Secret Machines, Senses Fail, September, Set Your Goals, She Wants Revenge, Sherwood, Shinedown, Shiny Toy Guns, Silverchair, Silverstein, Simple Plan, Sing It Loud*, Sixx:A.M. <3, Smash Mouth, Smashing Pumpkins <3, Smile Empty Soul*, Snow Patrol, So They Say, Sonic Youth, The Spill Canvas, Spoon, Stabbing Westward, Staind, The Starting Line, A Static Lullaby, The Strokes, Sublime <3, Sugarcult, Switch Foot, T.A.T.U., Taylor Swift, Tears For Fears, Tegan and Sara <3, Theory of a Deadman, There For Tomorrow, A Thorn for Every Heart, Thriving Ivory, Three Days Grace, Thursday, Tiger Army, The Ting Tings, Tokio Hotel <3, Tokyo Police Club, The Tough Alliance, Train, Underoath, The Unicorns, U2, Van Halen, Vayden, Velvet Revolver, Venga Boys, The Vincent Black Shadow <3, Vitamin String Quartet, Waking Ashland, Weezer, We The Kings, The White Stripes, The White Tie Affair <3, The Yeah Yeah Yeahs, You Say Party! We Say Die!, 16 Second Stair, 3 Doors Down, 3 Oh! 3, 30 Seconds To Mars, (+44), 5 Finger Death Punch, and many more.
Did you read them all? :)
No? -Well go do it again >:(
Yes- You officially have less of a life than I do, and I wrote it. How sad.
Movies
Sci-fi, fantasy, comedy, adventure, action, old-fashion horror, ect.




find me on myspace @ www.myspace.com/popkornsquirrel