sorry my profile's so messy, but i'm a messy person. seriously, my room's NEVER clean. :)



































♥♥♥♥♥
Likes:

music

random people

my cat

animals...alive

veggies/fruit

dressing differently than other people (like abercrombie-zombies)

*giggle* my crush

my computer (aren't i lazy?)

emo hair

evil laughter muhahahahahaha!

the dark

taking pictures

summer
dislikes:

hip-hop/rap

abercrombie-zombies

puberty (lol, don't we all?)

when people just copy a graphic instead of thinking of something nice to say...you know who you are *evil laughter*

my username

kentucky fried chicken (they abuse the poor chickens!)

your mom! (i don't get that either...)

normal people

my neighbor (the bitch!)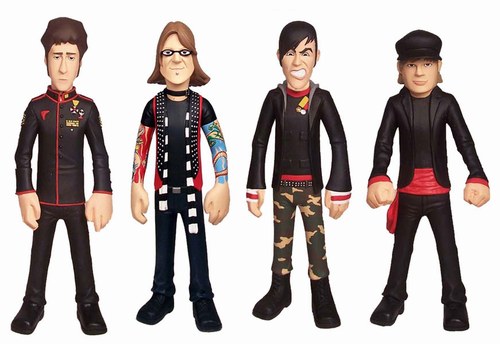 ]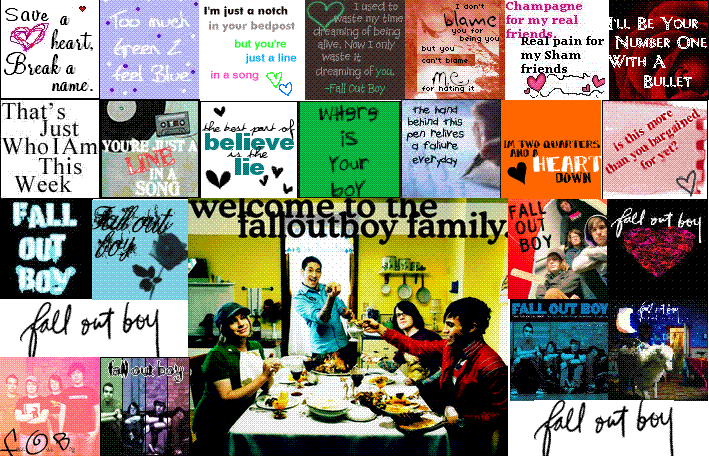 ]

]






]








Here's to the kids who were never okay, who brought their bullets in return for your love.
To the kids who live life on the murder scene, seeking revenge on those who wronged them.
To the kids who lost their fear of falling, who refuse to drink to show their support for Gerard's decision.
Here's to the kids who sign their name xoxo, fuck sincerely. The kids who love demolition style, who would end their days in a hail of bullets for thy lover. Here's to the kids who will spend their nights dreaming of what life would be like if they were G. F. R. B. or M. instead of partying with others. Here's to the kids who play with action figures instead of doing homework.
Here's to the kids who mourned over the loss of Mikey's glasses, here's to the kids who put bars and X's over their eyes to be just like their heroes. Here's to the kids who scream fuck you to anyone who starts shit with them.
Here's to the kids who believe they're vampires, just like the MCR boys. Here's to the kids who were welcomed to the black parade. Here's to the kids who are not afraid to keep on living or walk this world alone. To the kids who could've been a better son/daughter. Here's to the kids who raise their glasses high for tomorrow we die, and we all go to hell.
Here's to the kids who put sister to sleep, who set ferries wheels ablaze. To the kids who take pills that counteract the booze they drink. Here's to the kids with poison and pills. To the kids who Fire At Will. Here's to the kids who loved pansy, and all its glory.
To the kids who cried at the sight of Robert Bryar burning on the set of FLW. Here's to every soldier, vampire, and parader, to every Fan.
Here's to each and every one of you My Chemical Romance fans. Your dedication is what makes the world go round.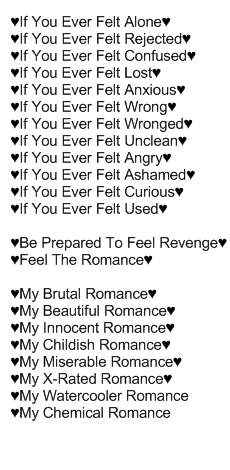 Gerard Way puts the 'laughter' in 'manslaughter'.
Mikey Way can slam revolving doors.
The chief export of Frank Iero is pain.
Mikey Way counted to infinity...twice.
Frank Iero can divide by zero.
The Grass is always greener on the other side.Unless Gerard Way has been there, then it's soaked with tears and blood.
Frank Iero once visited The Virgin Islands.They are now The Islands.
Gerard Way sleeps with a nightLight.Not because Gerard Way is afraid of the dark, but because the dark is afraid of Gerard Way.
Mikey Way is the reason Waldo is hiding.
A Tsunami is water running away from Bob Bryar.
Bob Bryar doesn't get brain freeze. slurpees know when to back off.
Bob Bryar doesn't teabag the ladies. He potato-sacks them.
Mikey Way can speak braille.
Frank Iero jacks off to monster trucks.
Jeeves asks Ray Toro.
If Bob Bryar is late, time better slow down.
Geico saved 15% a year by switching to Gerard Way.
Ray Toro went back in time and stopped the JFK assination by catching the bullet in mid-air. JFK's head just exploded in sheer amazement.
Gerard Way has to sort his laundry into 3 loads:
Darks, Whites, And Bloodstains.
Jesus walked on water. Gerard Way walked on Jesus.
When Frank Iero gives you the finger, he's telling you how many seconds you have left to live.
Gerard Way doesn't use pick-up lines, he simply says "Now."
Mikey Way is like a Tsunami.If you can see him coming, it's already too late.
Bob Bryar ate the stay Puff Marshmallow Man.
Ray Toro didn't vote for Pedro. He deported him.
When God said, "Let there be light", Gerard Way said, "Say please."
THE TEN COMMANDMENTS OF GERARD WAY
1.Thou shall never let them take you alive.
2.Thou shall drink Starbucks coffee
3.Thou shall play World of Warcraft as an Undead Warrior
4.Thou shall admit that they are not okay freely
5.Thou shall unleash the bats of hell
6.Thou shall strike violent poses
7.Thou shall stay out of the light
8.Thou shall suck thy enemies blood
9.Thou shall overcome thy weaknesses
10.Thou shall not be afraid to keep on living
THE TEN COMMANDMENTS OF FRANK IERO
1. Thou shall run around until thou can no longer breathe
2. Thou shall eat skittles
3. Thou shall let the singer feel thou up
4. Thou shall wear a badge on thy shirt collar or hood
5. Thou shall get tattoos
6. Thou shall kick random objects if they are in thy way (yes that means if they are in Gerard/Mikey too)
7. Thou shall grin with all teeth
8. Thou shall change hair style every year
9. Thou shall wear sunglasses in situations of conflict
10. Thou shall burn everything and call it Cajun
THE TEN COMMANDMENTS OF MIKEY WAY
1. Thou shall move as little as possible on stage
2. Thou shall choose coffee as thy poison
3. Thou shall straighten hair with dignity
4. Thou shall love sushi as much as thineself
5. Thou shall be the spiritual advisor to thy peers
6. Thou shall wear glasses as close to falling off as possible
7. Thou shall have epic battles with brick walls
8. Thou shall hate small spaces, large spaces and grocery shopping
9. Thou shall love unicorns with all thy heart
10. Thou shall be dangerous around toasters/heaters
THE TEN COMMANDMENTS OF BOB BRYAR
1. Thou shall never get mad at those more annoying than thou
2. Thou shall look cool with sunglasses
3. Thou shall declare that Gerard makes thou heart burn openly
4. Thou shall love cats
5. Thou shall walk in the other direction/lash out if a camera is shown
6. Thou shall T.P New York
7. Thou shall drum until thou can drum no more
8. Thou shall give out Mikey Way's phone number
9. Thou shall be the hardest working drummer ever
10. Thou shall love Mr. Bean as thou equal
THE TEN COMMANDMENTS OF RAY TORO
1. Thou shall head bang till thou can head bang no more
2. Thou shall stick thou hands in cupcakes
3. Thou shall hide thy contacts well
4. Thou shall not like to read
5. Thou shall not bother to cook
6. Thou shall play until thou gets 'Guitar Burn'
7. Thou shall hate thou hair when straightened
8. Thou shall sing back up as if it were the most important part
9. Thou shall ask Gerard to not do 'that' in thy direction
10. Thou shall be proud of thou afro
THE TEN COMMANDMENTS OF THE BLACK PARADE
1. Thou Shalt Accept Death As It Comes
2. Thou Shalt Sing And March Without Question
3. Thou Shalt Face Fear And Regret
4. Thou Shalt Let Go Of Your Dreams
5. Thou Shalt Give Blood
6. Thou Shalt Fear Thy Sins
7. Thou Shalt Protect Thy Brothers In Arms
8. Thou Shalt Darken Thy Clothes
9. Thou Shalt Not Walk This World Alone
10. THOU SHALT CARRY ON!!! ]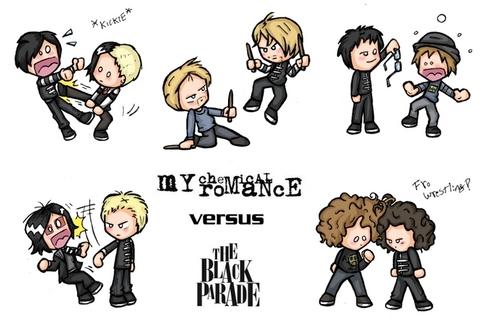 i have a feeling people wil be asking where i found this, so here's the address: http://www.glitter-graphics.com/graphics/294478





























(\__/)
(='.'=) This is Bunny. Put him on your
(")_(") homepage and help him on his
way to WORLD DOMINATION!!!!!
(\____/) This is my emo bunny!
(=//_'=) Fuck the normal bunny (eh,he's still cool), use this one!
(")___(")And put it along with your...
╔═╦══╦═╗ Put this on your
║╩╣║║║║║ page if you
╚═╩╩╩╩═╝ support emo.
|..........|
|..........| Put this on your
|..........| page if you have
|........O| ever pushed a
|..........| door that said pull.
|..........|
92% of the teen population would be dead if
Abercrombie and Fitch decided breathing wasn't cool!!
~Put this is your profile if you are one of the
8% who would be laughing hysterically instead.
FROM QUIZILLA:
How many of you are sick of being called a "freak" or "cutter" just because you are gothic!?! Well i am, and i know we don't deserve it! For one thing, we dont worship satan or drink blood or even cast spells with our evil cults! We are just people...some more heartbroken than others. Another thing, the whole "Oh she's gothic so she spends her whole day slitting open her wrists" thing...stop. Not all goths cut! And for those who do, we have a damn good reason! And ya want to know a secret.....WE CAN SMILE! We can laugh, think, love, everything! We are normal people, and we do not deserve the abuse that we get. We are called names and get bad reputations...makeing our pain even worse! We don't need your sympathy...but we do need your moral. Just stop with the emo jokes and the whole deal with thinking that we can't have fun and spend our whole days crieing and sliceing open our wrists! If you have been abused, our feel remourse for those who have...please repost and spread the word. We don't deserve this...please help it change. write your name and see how many people actually agree and if you have bad comments about this KEEP THEM TO YOURSELVES! Copy and repost and add your username to the list. Thank you
-----------------------------------
wolfninja14
itachiuchiafan
greenXdayX4evaXnXalways
skatergwannabe
PHYCOSK8TR666
TruYinYang
BenjisRIOTchick666
BamsSweetBabyGirl
thatsprettysick
ilovesoccer899
magichoshe12
demon-wolf-girl666
LavaMackgorgeous
von90
Angry.Soul
lullauosa
xoXBenjisChikViciousXox
TheAngelOfYourNightmares
SoullessBody
yesterdayofmisery
JJDT
faeriechika
TearsofaSilentVictim
bamfan14
savvyanimeluvr13
ReveledSky
BloodyGashes999
Xx..St.Jimmy..xX
AxlRoseforever
blackwolfdiamond
pnkrkr
Necronel
xXCuttingIsHealingXx
HailOfBullets666
hoothoot
Helena150
andyfarery
XdarkfairysrokX(me: we r human... so treat us like humans not like animals)
punksk8erchic
yukisasukehaku
Rockitoutloud900
hieisgirl55
wolfgirl76543
DarkWolfKeeper
GOTHICCANDY13
InURoxMySox
MoodSwingGirl (I totally agree with this, rock on Goths!)
Vampira2008
shikasgirl12
soundninjafan
birdyboy (This. Is. Too. True.)
Scarlet1993
A7Xforever: fuck that shit. people who fucking steryotype can burn in hell.
loneXwolfsXcry(i have to agree with A7Xforever people who stereo type can burn in hell)
Gaara-Kazekage ( I hate those people!! Someone calls me emo, cuz I'm wearing black and I had a scratch on my hand the other day!! They say things like: Don't you need to slit your wrist emo-girl?? Dammit they really need to stop!!!!)
Gothkitty1993(THOSE FRIGGIN PREPS REALLY NEED 2 STOP, OR WE WILL KICK...THEIR...ASSES!!!)
emomunkeychique *back off u fukcin preps*
13isntUnlucky
Darkangel5673(I hate when people call me emo/goth beacause I wear black alot)
lovesxnarutoxshow You know preps are just f*ck*ng stupid. Not every goth cuts, or they would probably have scars... Geeze.
bballgir8111 (those shallow people need to realise we are human too. not everyone has to wear abercrombie! we like to explore other routes. we are the future that is deep-thinking and creative. basicly, we kick ass! i hate most insucure people, but feel sorry for the people like us who have no choice but to be that way cause of popular girls and boys putting them down. go underdogs!)
xxcatgirlmeowxx (I'm not goth but i do like it but i don't have any real friends in reality just because i'm different i don't know why everyone thinks it's cool to be a clone.)
True About Emo, n Emo Kids
1_emo kids also laugh but not all time.
2_emo is not all about cutting ur self and suicide.
3_emo kids wear special emo clothes n those are a bit important but the inside care more than the outside.
4_none emo is "bad" with some one who doesn't say bad things about them.
5_emo is love and peace, n that's make it cute.
6_emo kids are not gays!! they could be bisexual but not all of them!
7_"emo is not a style, it's a state of mind"
8_emo kids are ppl too
9_emo is a society not an steriotype!
10_emo kids are normal, couse they r humans, reals, diferents with points in comun eachother.
so, don't mess with emo kids!!
*if u are agree with this put it in ur profile*((AnNemOpRiNxExAnGeLiC)littangel)
HATE EMO / GOTH / PUNK?
READ THIS :
Isn't it funny that when you go to the shops with your friends,
you look down at the person with black jeans and studs but smile
at the girl wearing a mini with a t-shirt that
barely covers anything?
Isn't it funny you can change your music taste to impress a guy but when it comes to a girl who likes her own music and has her own style, you give her a mouthful?
Isn't it funny that a guy can get away with being a "gangsta" but the emo gets a mouthful from everyone?
Are you laughing?
Isn't it funny how an emo can be quiet all through the week but gets more shit from everyone than the girl who sleeps around and sells her virginity?
Isn't it funny that you don't mind your friends drinking or smoking but the minute someone mentions emo music you can give them a lecture on melodramatic teenage outcasts?
I'm not laughing.
It's so funny that you and your friends can make a girl's life hell and not know anything about the silent battle she might be fighting.
Isn't it funny that you can call emos, punks, and goths the retards but still manage to get through your day without an inch of guilt in your heart?
HOW YOU CAN CALL A PERSON A POSER? HOW CAN YOU SAY "YOUR NOT EMO" OR "ATTENTION SEEKER" WITHOUT SPENDING A SECOND TRYING TO FIGURE OUT WHY THERE ARE CUTS ON THEIR WRISTS AND WHY THEY SPEND THEIR LUNCHTIMES CRYING INSTEAD OF LAUGHING WITH HER FRIENDS?
Keep on laughing.
Isn't it funny how you can say and do all this without any idea of what is going on in this person's life...
Without knowing her situation with her friends...
Or her family...
Or her LIFE?
BRAVE ISN'T GOING UP ON STAGE AND STRIPPING.
BRAVE IS NOT SAYING A SPEECH...
OR DUMPING YOUR BOYFRIEND.
BRAVE IS...
GOING TO SCHOOL EVERYDAY AND NOT-FOR A SECOND-CARE WHAT THE WHORES AROUND YOU ARE SAYING ABOUT YOUR CLOTHES.
IT'S LISTENING TO YOUR OWN MUSIC AND BEING PROUD OF IT.
IT'S GOING THROUGH EVERY DAY WITH THE THINGS PEOPLE SAY TO YOUR FACE AND BEHIND YOUR BACK AND YOU STILL KEEP QUIET.
IT'S KNOWING WHAT YOUR "FRIENDS" ARE SAYING ABOUT YOU AND STILL CALLING THEM YOUR FRIENDS.
BRAVE IS KNOWING THAT TOMORROW ISN'T A BRIGHT AND HAPPY FUTURE.
IT'S ANOTHER DAY OF BITCHING AND DODGING RUMORS

The Spiders In The Moonlight club

Members so far..
Me. (duh!)
chemical love
longlivemcr
rocpeac
-STARE AT THIS NOW! :D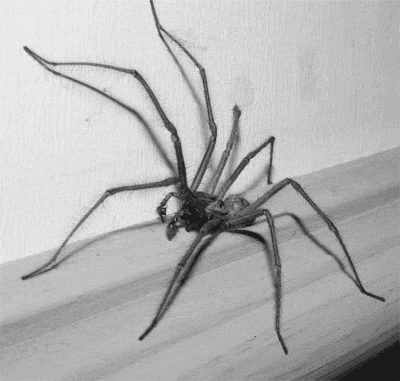 <--this is Mr.Bean. Say hi!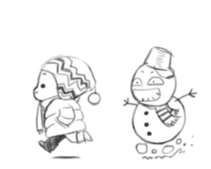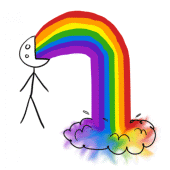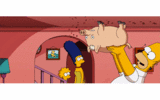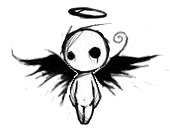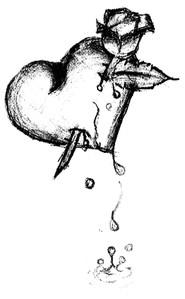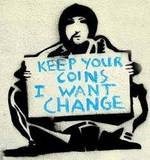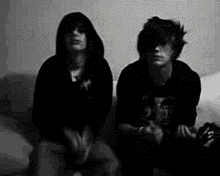 the results are in!
HOT! 7
NOT! 0 (horray!)