I MADE A NEW ACCOUNT GUYS!!! JUST ADD ME UP HERE.
♥♥♥♥♥♥Wazzup???♥♥♥♥♥♥
My Japanese name for Anabelle: Anaberure (Thanks to ♥bluegreen♥)
(I love my avie!) Some of the graphics that i uploaded aren't mine (they're just adorable so i did) but most of them are made by me so please don't ever claim them as yours!
FOR THOSE WHO ADDED ME ON FRIENDSTER, THANKS A LOT!!! Luv Ya!!! Mwah!
I love those guys who uploaded such nice graphics! If you ever see my comment on one of your graphics that means I'm gonna check more of your graphics kk??? I rate graphics rarely 'coz I'm not good at it. please don't leave any nonsense comment on my profile. If you love things that I hate and if I hate things that you love that doesn't mean that we can't be friends(whew!). But I still hate mean people and if you think you're one of them get outta here! For those who commented on my graphics (good or bad) thanks! I appreciate them.
I like changing and adding different stuffs on my pro once in a while! Like if I found something that I like I'm gonna add it here! I'll be really glad if you'll like it too.
Note: If you're my
♥Enemy -
"I hate you 'coz you're so MEAN!"
♥Friend -
"I like you!"
♥Lover -
"I really reallly like you 'coz I think you're really really nice!"
♥Idol -
"I love your stuffs and everything I can see about you!"
♥Isn't he cute???♥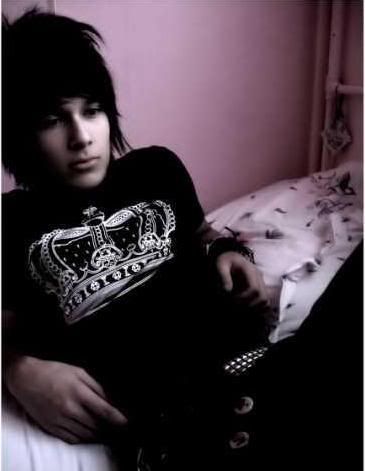 ♥♥♥♥♥♥ I like cute stuffs. Esp. if it's pink or pink and black!♥♥♥♥♥♥
I MADE A NEW ACCOUNT GUYS!!! JUST ADD ME UP
HERE
. Formatting error: expected [/[center], but got: [/center]