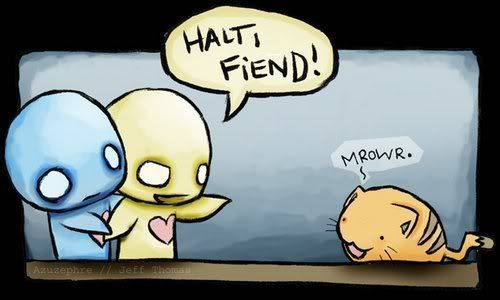 FAVORITE BANDS (CAPPED ones are the BEST ones):
Cold PLay, Evanescence, Depeche Mode, Alanis Morsette, SYSTEM OF A DOWN, Good Charlotte, No Doubt, CHRONIC FUTURE, Three Days Grace, Disturbed, METALLICA, Sarah McLachlan, 10 Years, A Fire Inside (aka AFI), His Infernal Majesty (aka HIM), LINKIN PARK, Angels and Airwaves, GODSMACK, PAPA ROACH, WITHIN TEMPTATION, Cascada...
FAVORITE MOVIES (CAPPED ones are the BEST ones):
HARRY POTTER, Shrek, Shrek 2, Peter Pan (I like the Disney Version, but the Universal one's better), Naruto the Movies 1, 2, and can't wait to see 3!!,
FAVORITE TV SHOWS(same thing...):
NARUTO, Bobobo Bobo Bobo (How in the HELL do you spell that?!?), THE GRIM ADVENTURES OF BILLY AND MANDY, Teen Titans, One Piece, Fullmetal Achemist.
BOOKS(again with the CAPS):
HARRY POTTER, ERAGON, ELDEST, NARUTO MANGA, Fulmetal Alchemist Manga, The Legend of Merlin, The Seven Songs of Merlin.